« Obituaries | Franklin R. True Sr.
Franklin R. True Sr.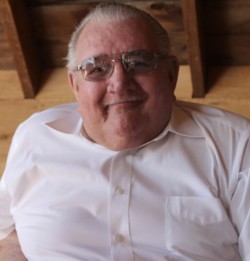 Date of Death: May 19, 2021
Date of Birth: April 20, 1939
Biography:
It's with great sadness we announce that "Pops, Papa, Grampy, Daddy" Franklin R. True Sr. (Bob) died peacefully on May 19th, 2021.  Bob was born in Somerset MA on April 20, 1939. He grew up in Somerset and graduated from Somerset High School. In 1957, Bob enlisted in the United States Navy which he served proudly and had a distinguished career of 20 plus years. He was a Vietnam veteran. His Navy career stationed him all over the world, however Jacksonville Florida is where he met and married the love of his life Rita Basilico on June 17th 1961. The couple were about to celebrate 60 years of marriage. After retiring from the Navy, Bob settled his family in Maine where he went to work for Bath Iron Works retiring in 1997.
Bob was a devoted husband and loved spending time with family. He loved fishing and right up to the end was always talking about going just one more time. You could find him In the pits at Motocross races, or on the sidelines at sporting events he was always there offering advice and cheering on his teams, even in his later years when he struggled to walk, you would find him there.
Bobs legacy will carry on through his family where he instilled his values of hard work, commitment, kindness and forgiveness.
Heaven called him home.
"God looked around his garden and found an empty space; He then looked down upon this earth and saw your tired face. He put his arms around you and lifted you to rest; God's garden must be beautiful, he only takes the best. He knew you were in pain; he knew you might never get well upon this earth again. He saw the road was getting rough and the hills were hard to climb, so he closed your weary eyelids and whispered 'Peace be thine.' It broke our hearts to lose you, but you never went alone, for part of us went with you the day God called you home". (Lindsey Zacher)
He is predeceased by a Son, Anthony Gerald True.
He is survived by his wife of 59 years Rita True, four children, Terri and her husband Martin Shofner, Rebecca and her Husband Paul Ebner, Franklin Jr and his Wife Lisa True, and William True. A brother Wesley Sr. and his wife Adeline Van True. 10 Grandchildren and 6 great grandchildren.
Private ceremony will take place in Somerset MA and a celebration of his life will take place at 5pm on July 8th at 350 Middlesex Rd Topsham, Maine.