« Obituaries | Joanne M. Trask
Joanne M. Trask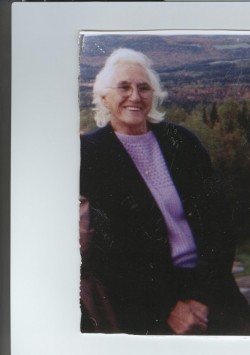 Date of Death: October 29, 2011
Date of Birth: November 24, 1933
Biography:
Joanne Trask

AUGUSTA -- Joanne Trask, 77, died Oct. 29, 2011, at MaineGeneral Medical Center after an extended illness. She was born Nov. 24, 1933, the daughter of Mary Louise Quirion and Alfred Joseph Veilleux.
Joanne had a big heart and was very generous. She was a devoted mother and a proud grandmother. She enjoyed life, family and the outdoors. She was a member of St. Augustine Catholic Church. She will be missed greatly by family and friends.
Joanne is predeceased by her parents; her husband, Stanley Trask; son Paul Trask; son Roger Vigue; grandson Domenic Ouellette; brothers Armand and Alfred Veilleux Jr.; and sisters Florence Keith, Adeline Pomerleau and Maryanne Brown.
She is survived by her three children, Roland Trask of Chelsea, Ann Trask of Augusta and Donna Ouellette of Augusta; and two sisters, Irene Lagasse of Vassalboro and Marie McKenna of Chelsea.
Family and friends are invited to a memorial Mass at 11 a.m. Friday, Nov. 4, at St. Augustine Catholic Church, Augusta.