« Obituaries | Leonard W. Trank
Leonard W. Trank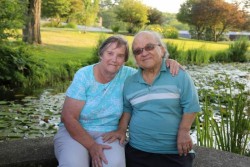 Date of Death: February 27, 2023
Date of Birth: December 7, 1940
Biography:
Leonard W. Trank,  82, of Bath passed away suddenly on Monday, February 27, 2023. Leonard was born in Damariscotta,  son of Emma and James Trank. After primary school, he earned his certificate in Practical Electricity through correspondence from the American School in Chicago.  Leonard worked as an electrician for most of his life for Maynard B. Smith in Freeport. He enjoyed photography, woodworking and gardening. Leonard was a member of the Bath Senior Center where he helped out as an event photographer and maintaining their website.
Leonard was pre-deceases by Linda, his loving wife of 52 years. He is survived by his daughters Dawn and Gail, his son-in-law John, and his grandchildren Jared, Evan, Leanna, Courtney and Chelsey. He is also survived by his sister-in-law JoAnn McDougall.
Please join us at a Celebration of Life service on Saturday, March 18 at the Bath Senior Center from 1 to 3 pm. Arrangements are in the care of Funeral Alternatives, 46 Bath Rd, Brunswick.  Condolences may be shared at funeralalternatives.net. Memorial donations may be made to the Bath Senior Center, 45 Floral St, Bath, ME 04530.