« Obituaries | Thelma Towers
Thelma Towers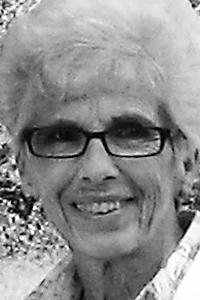 Date of Death: December 28, 2014
Date of Birth: March 8, 1937
Biography:
FALMOUTH - Thelma Towers (Woodbury), 77, died peacefully at her home in Falmouth on Dec. 28, 2014, surrounded by her family.

She was born on March 8, 1937 in Albion, the daughter of Albert and Edith Woodbury, and graduated from Besse High School class of 1954 and Thomas Business College class of 1956.

Thelma was raised and lived on a dairy farm for much of her life. Her greatest joys in life were watching her son race cars, her children and grandchildren show their dairy cows, the whole family play sports, and snowmobiling. Thelma also served as a secretary for the Falmouth Snowmobile Club. Later in life she became well-traveled and visited much of the country with her husband Bob. One of her favorite activities was watching QVC for hours on end while writing down everything she liked.

She is survived by her brother, Ernie Woodbury, sister-in-law, Margaret Woodbury; her daughter, Trudy Graffam and her companion Russell Hall of Windham, her son Douglas Shores and his companion Lori Michaud of Falmouth; her four grandchildren, Jeanie (Graffam) Lewis and her husband Chris, Kyle Graffam, Alicia Shores, and Dylan Shores; and two great-grandchildren, Haley and Grace Lewis; former daughter-in-law, Linda Shores; and many nieces and nephews.

She was predeceased by her parents; her husband, Robert; brothers, William, Albert Jr. and Clayton Woodbury; and her daughter Sharon Shores.

The family would like to thank Lori Michaud and the staff from VNA (Home Health Hospice) for providing comfort and care in the last few weeks of her life.

At her request there will be no funeral services but the family will be having a celebration of life at Wilshore Farm at 85 Hurricane Rd. Falmouth, on Jan. 10, 2015, at 11:30 a.m.
In lieu of flowers, Thelma would like you to donate to a charity of your choice.