« Obituaries | Jane L. Tondreau
Jane L. Tondreau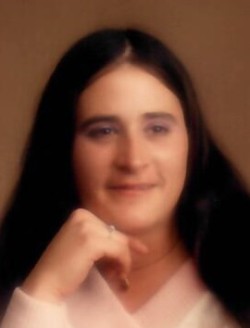 Date of Death: October 9, 2023
Date of Birth: January 23, 1957
Biography:
Rumford - Jane L. (Thiboutot) Tondreau, 66, passed away on October 9, 2023, at CMMC. She was the eldest daughter of Henry G. and Louise C. Thiboutot and was born in Camp Lejuene Military Base, North Carolina on January 23, 1957. She grew up in Brunswick, Maine graduating from Brunswick High School in 1975. In her youth, Jane was active in the Catholic Youth Group (CYO) and participated in the Miss Brunswick Teen Queen pageants. When she was older, she joined T.O.P.S alongside her mother.

Jane worked at Amity Mannor, Regional Hospital, the Miss Brunswick Diner, Arrowheart and alongside her father in his electrical business. Jane also worked with mentally handicapped adults.

Jane was an avid painter and also enjoyed crocheting, knitting, fishing, watching old movies and cartoons, joy riding and going out to eat with her friends.
Jane was predeceased by her parents and her long-time boyfriend and best friend, Robert Moore. She is survived by her three sisters, Linda Thiboutot of Woodstock, Rita Newland of Waterboro, Lena Gamache of Durham and her nieces and nephews and their children, Ashley Thiboutot, Aimee Thiboutot, Lukas Thiboutot-Edmondson, Spencer Rich (Hayden and Rylee), Zoe Rice, Kasey Carver and Kimberly Pierce (Sophia and Victor).
Her sisters would like to say a special thank you to Aimee Thiboutot for all she has done.

A celebration of life will be held at a later date.

Those who wish may make contributions in Jane's memory can contribute to the American Heart Association or the American Cancer Society. Condolences may be shared at Funeralalternatives.net