« Obituaries | Gail M. Tillson
Gail M. Tillson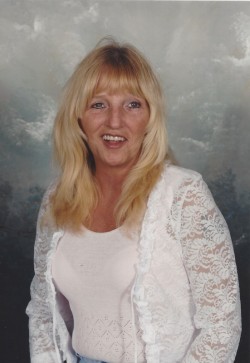 Date of Death: April 13, 2016
Date of Birth: March 9, 1952
Biography:
Scarborough – Gail M. Tillson, 64, of Belgrade died on Wednesday, April, 13 2016 after struggling from a long illness.
Gail was born on March 9, 1952 a daughter of George Morgan Sr and Thelma Morgan. She worked at Amhi for many years until she had to retire following a bad motorcycle accident. She enjoyed riding motorcycles, dancing, Bar-B-Q's and her animals.
Gail is survived by her companion Armand Fortier of Old Orchard Beach, a daughter Tammy Peaslee of Augusta and her daughters Danielle Hayden and Jolene Dubriel, a sister Carol and her husband Joe Gray or Topsham, ME, her brother George Morgan of Windsor, Dale Morgan and partner David of Augusta, Gerry Morgan and Nina Morin of Augusta, Glen Morgan and companions, Tina Morgan and Diane Biddle of Old Orchard Beach  Gail also leaves a grandson Shawn Peaslee of Van Buren, Katelyn Dubriel, Zack and Devin Peaslee of Belgrade, great grandchildren Cody, Jayden and Kaylee Peaslee of Van Buren,  as well as many nieces nephews and cousins all of who will miss her dearly.
She was predeceased by her parents and her sister Mary Gaiger
Per Gail's wishes there will be no formal funeral rather a celebration of her life at her home in Belgrade on June 4, 2016 at 1PM.