« Obituaries | David L. Tibbetts
David L. Tibbetts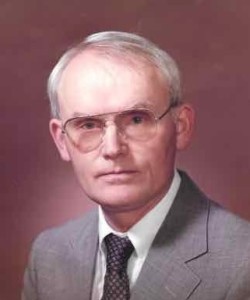 Date of Death: April 4, 2023
Date of Birth: December 2, 1942
Biography:
David L. Tibbetts
Oakland, Maine -With many memories of an amazing person, the family of David L. Tibbetts (80) announces his passing. Born the second of seven children of Helen Kathryn Diamond and Oral Delmar Tibbetts in Augusta, Maine, he was raised in Winthrop and graduated from Winthrop High School in 1961.
David worked on the docks in New York prior to entering the U. S. Marine Corp. Following his military service, he entered Thomas College in 1968, graduating in 1970 with a Bachelor of Science. He married Roberta Cross in November 1970. They resided in Waterville, Maine, until 2020, where they raised their two sons Ryan David and Peter Anthony.
After college graduation, David worked for Dead River/Silver Street-Ft. Halifax as a general manager. His next career move was as assistant manager of Cottles and then Hannaford in Waterville and Belfast. David then worked for the State of Maine, Bureau of Alcoholic Beverages as Liquor Inspector and Regional Manager, retiring in 2005.

Community service was important to David. He served as Chairman of the Board of Notre Dame Credit Union and Chair of Waterville City Council. For three months he served as Interim Mayor of Waterville. He was also involved in many committees in the community.

Hunting, fishing, golfing, bowling, collecting cameras, and watching his family at sporting events and theatrical productions were activities he enjoyed.

David is predeceased by his parents, sisters Caroline, Susan, and Kate, as well as brother Michael. He is survived by wife Roberta Cross Tibbetts, sons Ryan (Anissa and children Kyrrah and Nicholas), Peter (Cara and children Grady, Maggie, Charlotte, and Sloane), as well as brother Oral D. Tibbetts, Jr. (Carol) of Jay, Maine, and many nieces and nephews. Special family members include Zeno and Melissa Corrigan (Natalie and Forrest; Owen).

Celebration of life will be held at Thomas College, Summit Room, 180 West River Road, Waterville, Maine, from 11 a.m. to 1 p.m. on Saturday, April 22, 2023.

In lieu of flowers please consider donations to Thomas College Scholarships in Memory of David Tibbetts. Condolences may be shared at Funeralalternatives.net