« Obituaries | Pamela A. Thurman
Pamela A. Thurman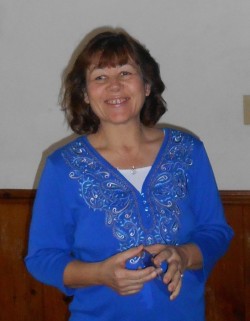 Date of Death: August 1, 2023
Date of Birth: December 29, 1962
Biography:
LITCHFIELD, ME – With heavy hearts, we announce the passing of our beloved
daughter, mother, nana and wife, Pamela Ann Thurman. Pam went home to be with her
Lord and Savior on August 1st, 2023.
Pamela was born on December 29th, 1962 to Judy and James Carter in Dexter,
Missouri.
Pam joined the Air Force in 1983. During her time in the service, she met the love of
her life and her soul mate, John Eric Thurman. Pam began nursing education in 1991;
graduating in 1993. She continued to work as a nurse for 20 years; something she took
great pride in.
Pamela is well known for her strong faith in God, loving her family, her home, and for
being the strength and the rock of the family. She was a helper, encourager, and
always went out of her way to help someone in need. She always fussed over her
children and husband, but never liked to be fussed over herself. She found beauty in
the simple things and always looked forward to making her next beautiful craft or
project. She loved her cat, Leo, and dog, Gallagher, and had such a heart for animals
(except those pesky squirrels!)
Pamela is survived by her husband, the love of her life, John Thurman, married for 37
years; her mother, Judy Carter; her sister Lisa and her husband Mark Lawton; and her
children, Joe Thurman and his wife Kari; Sarah and her children, Isaac, Noah, and
Sophia; Melissa and her husband Keith Houser; and Rebecca and her husband Davis
Rousseau.
Her celebration of life will be held on August 11th at 11 AM at the East Auburn Baptist
Church in Auburn, ME. In lieu of flowers, please consider making a donation in Pam's
name to the Androscoggin Humane Society.