« Obituaries | Pamela Thoits
Pamela Thoits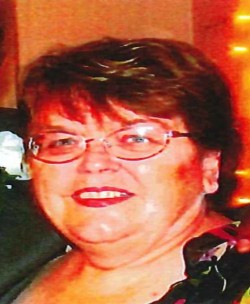 Date of Death: August 24, 2016
Date of Birth: February 23, 1949
Biography:
Pamela J ( Conley) Thoits, formerly of 20 Great Falls Plaza in Auburn, Me. Passed on peacefully
on August, 24th, 2016 at Montello Manor in Lewiston, Me. She was born in Portland, Me on February 23rd, 1949. to parents Robert and Gladys (Morse) Conley. Having lived all of her life in Maine, she settled in Raymond to raise her family before moving to Lewiston/Auburn.
Pam was an active member of her community, volunteering for The Senior Companion Program
for many years. Pam's well enjoyed life included art, cooking, camping, card games and
gardening when she was not off on a road trip to the ocean. Pam worked as a sales
representative for Loring, Short and Harmon, Boise Cascade and more recently for
WagonWheel.
Surviving are her son Michael Thoits and his daughter Natasha of Lewiston, Her siblings Robert
Conley and Darlene Conley of Portland, and Kathy Oliver of New Gloucester. Pam's life was also
deeply touched by her special friend Jessica Reynolds and her daughter Harlee Ward who Pam
considered her "bonus granddaughter". She leaves several nieces and nephews and dear
friends in her passing.
Services will be announced at a later date. In lieu of flowers donations may be made to the Elder Abuse Institute of Maine, 14 Maine St #412, Brunswick, ME 04011