« Obituaries | Normand G. Therriault
Normand G. Therriault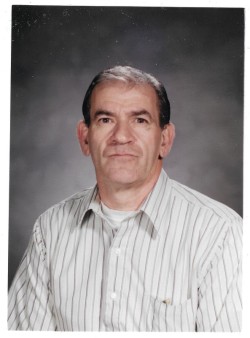 Date of Death: October 24, 2022
Date of Birth: July 24, 1942
Biography:
Normand G. Therriault, 80, of Lewiston, ME passed away surrounded by his loved ones at D'Youville Pavilion, on October 24, 2022, after his long battle with dementia.
Normand was born on July 24, 1942, to Hector and Bernadette Pelletier Therriault in Lewiston, ME. After graduating from Edward Little High School in 1960, he went on to serve in the Army National Reserves.
In 1965, Normand met Constance Landry, the love of his life. They fell in love almost instantly and were lifelong partners until her passing in 2017.
Normand was a force of nature, determined to provide for his family and give them the life he felt they deserved. His family meant more to him than anything else in the world, something he often mentioned. He was an avid Bruins fan and loved to watch hockey with his son Marc.
Anyone who knew Normand, knew that he was a loving father and spouse. Normand was predeceased by his mother, Bernadette, his father Hector, his sister Jeanine, his brothers Maurice, Emile, Norman and Roger, and grandson Ryan Coyle.
He is survived by his children Elaine Therriault, Marc Therriault, Michael Therriault and wife Kristina, Michelle Therriault-Dyment and husband Tracy Briggs. He is survived by his grandchildren Chad Martel, Billy Therriault, Owen Therriault and Desirae Dyment as well as his great grandchildren Gavyn, Isabella, Ryan and Bailey.
A committal service will be held at St. Peter's Mausoleum, 217 Switzerland Road, Lewiston on Friday, November 4th,, 2022, at 11:00 AM. Arrangements by Funeral Alternatives, Lewiston.
The family would like to give thanks to all the staff at D'Youville Pavilion on the unit 3 East. They were wonderful in providing excellent care for Normand during his time there.