« Obituaries | Linda Susan Therriault
Linda Susan Therriault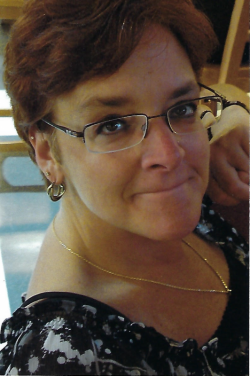 Date of Death: May 4, 2021
Date of Birth: April 9, 1951
Biography:
Linda Susan Therriault of Canton passed away on May 4th, 2021 at Market Square Health Care in South Paris. A nine year stroke survivor, she battled breast cancer for several years before her passing and finding peace. She was 57.
Linda was born on December 28th, 1963 in Lewiston to Henry and Claudette Therriault. The youngest of four sisters, she attended Lewiston High School and graduated with her GED before entering into a career in healthcare. Linda began working at St. Mary's Hospital and later Stephen's Memorial Hospital, where she honed her skills as a phlebotomist.
Linda's children remember her as a hobbyist with many passions. She created an assortment of crafts and afghans with which to remember her by and encouraged creativity from those around her. She was a musical woman, frequently singing and playing music in the house. She loved getting her hands dirty in the garden and spent countless hours in her flower beds. She loved animals, especially birds and dogs. She is remembered as always being accompanied by her little Yorkie, Belle, everywhere she went. Linda also enjoyed the little things in life, like the outdoors and taking advantage of sunshine on a beautiful day. She enjoyed sun bathing, and her children fondly recall taking many trips to the beach in their youth.
Linda had a charming sense of humor and a charisma that drew people to her. In recent years, despite her lingering health issues, she made many friends and acquaintances at the various assisted living facilities and health care centers she stayed at. She managed to make friends wherever she went, and even her down time was often spent on the phone with friends and family.
Linda will be missed by her family, but they take solace knowing she has been reunited with her father, Henry. She is survived by her mother, Claudette of Lewiston; her daughter Samantha Higgins of Topsham, her husband Sean, and their three children Gracelynn, Marshall, and Jack; her son Martin Couturier of Hillier, Ontario and his husband Mark Grein; her son Adam Meade of Auburn; her three sisters, Diane Damien of Auburn, Kathleen Therriault of Gray, and Carol Therriault of Old Orchard Beach; and many nieces, nephews, and cousins.
In lieu of flowers, the family is asking for donations in Linda's name to the American Stroke Association (www.stroke.org). The family would also like to extend a special "thank you" to the staff at Market Square Healthcare for taking good care of her.