« Obituaries | Judith Louise Theriault
Judith Louise Theriault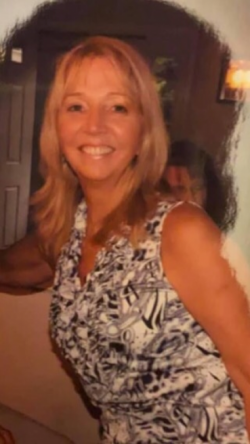 Date of Death: July 11, 2021
Biography:
Mims, Florida- Judith Louise Theriault died at home of Multiple System Atrophy on Sunday, July 11, 2021 at the age 60 in Mims, Florida in the care of her daughter, husband, and close friend, Serae Hemond.
Judy was born in Lewiston and raised in Minot to James and Bessie Bryant. Judy was a graduate of Oxford Hills High School in 1978 in the top 10% of her class. After high school in 1980 she graduated from CMMC nursing college, then received her B.S.N from the University of Southern Maine. Later she studied for her masters at St Joseph's. She enjoyed all departments of nursing. Specialized in critical care and acquired many certifications including CCRN, CHPCN, and CVN. Her 36-year RN career list includes neonatal ICU, adult ICU, Cardiac, ICU, home health, emergency room, med/surgical, and hospice. Judy frequently volunteered to preceptor new nurses, instructed CPR classes, certified EMS personnel, and taught numerous other medical classes. Judy also taught CCD, mentored youth being a Girl's Scout leader, and a den mother.
To keep her late son's memory alive Judy established the Kurt Theriault Scholarship of Minot Maine to help Fund students further their education. Judy regularly donated her sick pay to coworkers in need. She was quick to donate time or money, the most selfless person anyone could ever know.
Judy's hobbies included gardening, longaberger basket collecting, camping, visiting the ocean, and family vacations. Judy was married November 1980 to Allen Theriault. Together they had four children; Owen of Minot, (Kurt deceased 2007), Max, and Marsha of Mims, Florida. Judy was diagnosed with M.S.A. in 2016, which she battled over 6 years.
Visiting hours will be from 5 to 7 pm on Wednesday, July 21, at Funeral Alternatives, 25 Tampa Street, Lewiston.  The Funeral will be Thursday July 22, at 11am, at West Minot Union church, with burial at Riverside Cemetery.