« Obituaries | Rodney Edward Theriault
Rodney Edward Theriault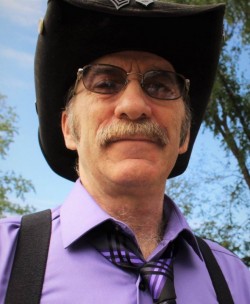 Date of Death: February 1, 2018
Date of Birth: January 25, 1961
Biography:
Rodney Edward Theriault, 57 Gray-Rodney E. Theriault passed away after a courageous battle with cancer on February 1, 2018. He was born January 25, 1961, in Petaluma CA, to Walter & Muriel Theriault. He graduated Greely High School in 1980.
Rodney was an active member of Gray Fire Rescue Department for 7 years, driving rescue.
Rodney was also very involved with Cub Scout's & Boy Scout Troop #86. He served many different positions with both groups, and finished as a leader, serving close to 20 years in that position.
Rodney enjoyed yearly camping trips to Kokatosi Campground in Raymond with family and friends. He loved to hunt with his sons and other family members, enjoyed building children's picnic tables, and helping anyone who asked for a hand.
Rodney worked at Radford Transportation for the past 10 years driving truck. He was a dedicated and hard worker since the age of 14. He began working at Merrill Farms in Cumberland. Over the years he had careers at Maine Lumber, Merrill Marine Terminal, Nappi Distributors, Pepsi Co, Ross Express, and Leighton's Express.
Rodney leaves behind his loving wife of 33 years, Margaret (Berryman) Theriault, with their son and daughter-in-law, Christopher and Michelle Theriault, and their children, William and Dylan; their son and daughter-in-law, Shawn and Shannon Theriault, and their children, Jason and Isabella; their son and daughter-in-law, Adam and Elizabeth Theriault, and their children, Spencer and Cyrus; their son and daughter-in-law, Justin and Heather Theriault, and their daughter, Araya; his mother, Muriel Theriault of Cumberland; his brother, Russell Theriault of Cumberland; brother Roger Theriault of Hartland; sister, Rhonda Benjamin of Pownal; and many nieces, nephews and great nieces. He was predeceased by his father, Walter Theriault; and his son, Rodney Theriault Jr.
A celebration of life will be held at The American Legion Post 86, 15 Lewiston Rd. Gray, ME 04039, on February 11, 2018 from 1-4pm.
In lieu of flowers, donations may be made to the Amedisys Foundation (Beacon Hospice), 245 Center St. Suite 10A, Auburn ME 04210. Or to The Dempsey Center, 29 Lowell St. Lewiston ME 04240.