« Obituaries | Joseph D. Taylor Jr.
Joseph D. Taylor Jr.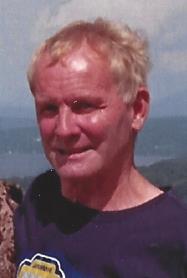 Date of Death: April 27, 2015
Date of Birth: April 8, 1953
Biography:
Joey Taylor, 62, of Livermore Falls went home to God after a short illness surrounded by his family and loved ones.
He was born in Augusta, Maine on Apr. 8th, 1953 to parents Joseph and Lena (Nickless) Taylor Sr.
Joey was a proud veteran of 15 years, and was a member of the Farmington Elks Lodge and Post 43 AMVETS of Jay.
He loved time spent at the racetrack on the pit crew of Taylor Racing, helping his cousin and partner in crime Daniel Taylor of Jay Auto and taking trips to Boca Raton, FL with cousins Wayne and Michele Pelletier. He also enjoyed being in the kitchen, playing cards, and horseraces. Joey loved listening to country music, especially at events watching his cousins Daniel Taylor Sr. and Jr. perform. He enjoyed visits with cousins Bonnie, Wayne and Scott Ladd, as well as his trips to CT visiting Gary and Kenny Taylor and Donna White.
Joey is survived by three sisters, Sandra Hyde of Farmington; Jeanne Mathews of Augusta and Stephanie Taylor of Auburn; his three children Shawn Taylor of Jay, Justin Taylor of Florida, and Heather Taylor of Jay. He is also survived by many nieces, nephews and cousins.
He will be sadly missed by family, friends, and all who knew him!
A Celebration of Life will be announced at a later date. In lieu of flowers, donations may be made to the Taylor family to assist with funeral costs C/O Stephanie Taylor26 Giroux St. Auburn, Maine 04210