« Obituaries | Stephen Taylor Jr
Stephen Taylor Jr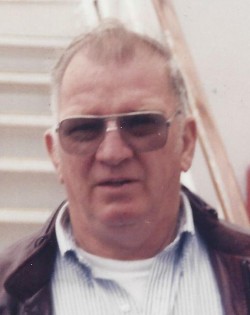 Date of Death: April 4, 2019
Date of Birth: July 10, 1935
Biography:
HARPSWELL – Stephen Taylor Jr, 83, of Harpswell passed away peacefully on April 4, 2019 with his loving family by his side. He was born on July 10, 1935 in Bath, ME, the son of Stephen and Leslie (Pierce) Taylor.
Stephen worked as a clam digger and mill wright. He also owned a wood lot with his son, Roger.
He was married to his wife, Barbara (Fitch) Taylor for 64 years.
Stephen was predeceased by his wife, Barbara, and son, Michael Taylor.
He is survived by his daughters, Diane Taylor-Rickee, Brenda Pennell and husband Andy, and Patsy Taylor; his sons, Denis Taylor, and Roger Taylor; 16 grandchildren, and 10 great grandchildren.  He is also survived by one brother, Ralph Taylor, and sister, Helen.
A Celebration of Life will be held at Cundy's Harbor Hall on April 20, 2019 at 1:oo p.m.