« Obituaries | Joseph Scott Tardif
Joseph Scott Tardif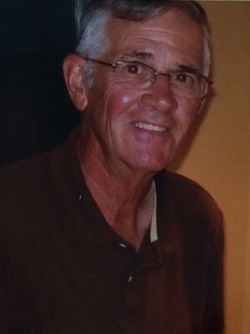 Date of Death: December 8, 2014
Date of Birth: March 29, 1936
Biography:
OCEAN PARK - Joseph Scott Tardif, 78, passed away on December 8, 2014 from Alzheimer's Disease.

Scott was born March 29, 1936, the son of Joseph V. and Mary Scott Tardif. He lived most of his life in Augusta, attending Williams Grammar School and Cony High School, Class of 1954, where he was a standout athlete in both football and basketball.

He attended Maine Central Institute and University of New Hampshire before enlisting in the US Army, stationed at Ft. Dix, NJ. Scott then attended the University of Maine in Orono, graduating in 1962. He was a member of the Black Bear football team, a Senior Skull and member of Phi Gamma Delta. It was at the University of Maine that he met his wife, the former Betsy Clifton.

Scott taught at both Gardiner High School and Cony High School, teaching Phys. Ed and Driver's Ed. He also coached football, basketball and golf. From teaching, Scott began a career at Augusta Mental Health Institute. He worked at AMHI for over 25 years as the Director of Activities. He was instrumental in the building of a new gymnasium. Scott enjoyed coaching football and baseball for the youth of Augusta and was a board certified Basketball referee.

Scott was a Eucharistic minister and member of St. Andrew's Parish in Augusta where he also served as president of the parish council. Later, he joined Good Shepherd Parish in Old Orchard Beach.

Scott enjoyed playing golf and was a former member of Augusta Country Club, Natanis and Willowdale golf courses and Citrus Hills Country Club in Citrus Hills, FL.
Scott retired to Ocean Park, ME in 1999, where he enjoyed working at Dunegrass Golf Club in Old Orchard Beach.

Scott was a loving husband, father, grandfather, brother, uncle and friend. He is survived by his wife of 51 years, Betsy; his children Karen Tardif and her husband, Larry Knutson, of Hopkinton, MA; his son John and wife, Kerryn, of Wayland, MA and daughter Wendy Tardif Ferrucci and her husband, Todd, of Bedford, NH. He leaves seven grandchildren, Lily, Joseph, Matthew, Nicholas, Jane, Jack and Peyton. He also leaves his sister, Barbara Altshuler of Hallowell, niece Susan Norton of Boothbay, ME and nephew Peter Altshuler of Warwick, RI, their families as well as other cousins.

In lieu of flowers, donations may be made to the Maine State Association of Alzheimer's, 383 US Route One, Suite 2C, Scarborough, ME 04074 .
A celebration of life will be held at St. Mary's Catholic Church in Augusta on Monday, December 15 at 11:00am.