« Obituaries | Yves G. Tardif
Yves G. Tardif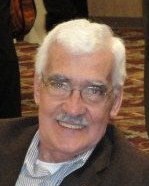 Date of Death: March 30, 2013
Date of Birth: October 2, 1941
Biography:
AUBURN- Yves G. Tardif, 71, of Lisbon passed away on March 30th, 2013 at the Hospice House surrounded by his loving family.
He was born October 2nd, 1941 in Ste. Catherine De Hately, P. Que., Canada to parents Raymond and Marie Rose (Leblanc) Tardif.
Yves was a computer buff, and enjoyed working on crossword puzzles.
He worked at Steckino's and the Harvest House as a cook
Yves was predeceased by his parents; a sister, Armande; and a brother, Bertrand.
He is survived by his wife, Patricia D. (Marsh) Tardif; a daughter, Lorry and husband Robert Bernier; two sons, Shawn Tardif and wife Jennifer Leigh, Matthew Tardif and husband Dale Plourde; eleven siblings, Rouville Tardif, Delores and husband Charly Clerc, Clement Tardif, Rachel and husband Paul St. Pierre, Nicole and husband Arthur Trufelli, Suzanne and companion Serge, France, Jean and wife Chantal Tardif, Richard and wife Merle Tardif, Lise Dupuis, and Jacque Dupuis; three grandchildren, Kelsey and husband Nathan Fish, Courtney Riordan and Riley Bernier.
The family would like to thank the staff at St. Mary's Hospital in C2 and the ICU, and also the Staff at Androscoggin Home Care and Hospice for their love and care.
Visiting hours will be held on Friday, April 5th, 2013, from 9 to 11am at the Holy Trinity Parish 67 Frost Hill Ave. Lisbon Falls, ME 04252, with memorial service to follow immediately after. Committal services will be held at a later date in the spring.
In Lieu of flowers, donations may be made to Lisbon Emergency Ambulance Service, 42 Village St. Lisbon Me, 04250, and to the American Lung Assoc. C/O Lorry Bernier, PO Box 373 Greene Me, 04236.