« Obituaries | Robert E. Tardif
Robert E. Tardif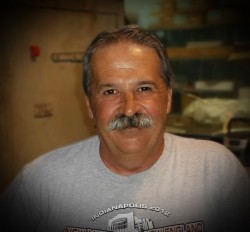 Date of Death: February 5, 2019
Date of Birth: August 18, 1960
Biography:
Robert E. Tardif, 58, of Lewiston ME died on Tues, February 5th 2019 at the Hospice House in Auburn, Maine after a six week battle with cancer.
He was born in Lewiston, ME on August 18th, 1960 to Joseph "Val" and Arlene (Jenkins) Tardif. He attended Lewiston High School and worked at Elmet Technologies for 35 years.
He married the love of his life, Deanna, on June 28th, 1985. They made their life in Lewiston and had three children.
Bob was a hard working and kind man. He is known for his loyalty to family and friends. He was always willing to lend a hand.
He is survived by his wife, Deanna, of 33 years; his mother, Arlene of Lewiston, ME; his son Justin of Lewiston, ME; his daughter, Kristen and son-in-law Nicholas Doyle of Fort Hood, TX; and son Dylan of Offutt AFB. He is also survived by his grandchildren, Logan and Brooklyn Doyle; a large extended family; and many wonderful friends, and thoughtful co-workers.
He is predeceased by his father, Val; his mother and father-in-law Gladys and Butchie, all of Lewiston, ME.
Services will be held at Funeral Alternatives, 25 Tampa St. Lewiston, Maine 04240. A memorial visitation will be held on Tuesday ,February 12,2019 from 11:00am-ll:30am followed immediately by a memorial service. Burial will take place privately at a later date.