« Obituaries | William "Bill" H Switser
William "Bill" H Switser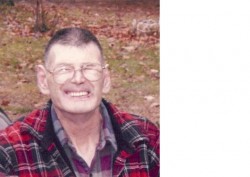 Date of Death: January 5, 2010
Date of Birth: July 21, 1955
Biography:
Auburn – William "Bill" H. Switser, 54, a resident of Winthrop Hill, died peacefully Tuesday morning, January 5, 2010 at the Hospice House with his loving family and many close friends by his side.
Bill was born on July 21, 1955 in Glens Falls, NY, the second son of Annie and Robert H. Switser of Mechanic Falls.
Bill's greatest loves included NASCAR racing, bowling, and participating in Special Olympics as a young man and Bill was very proud of his International Awards representing the State of Maine in 1975.
He was very devoted to his family and many friends, often greeting people by saying "My name is Sue". Bill loved any social gathering. His constant smile and "big brother hug" will be missed.
Bill is survived by his father Robert H. Switser of Mechanic Falls; brother Michael Switser and wife Tamara of Cabot, AR; sisters April Whiting, Tina Desrosiers, Robin DuLac, and Janelle Littlefield, all of Maine; along with many loving nephews, nieces, and cousins. Bill leaves a void no one person shall ever fill.