« Obituaries | John (Jeb) Stuart
John (Jeb) Stuart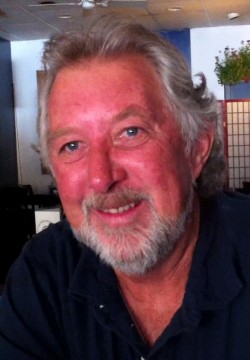 Date of Death: April 9, 2013
Date of Birth: August 26, 1951
Biography:
Togus-John (Jeb) Stuart, 62, passed away on April 9th, 2013 at Togus.
The following was written by Jeb Stuart as his record of his life and loves as he would like them to be remembered:
In my life I have had many accomplishments. Personally, I believe my greatest accomplishment is that I will pass soberly. I have suffered a brief illness from alcohol abuse from which I overcame and feel it to be one of my richest rewards.
I am a resident of Long Island, Maine. I enjoy the sports of surfing, camping, and fishing.
I was born in Ridgewood, NJ and moved early in life to Montauk Point, NY. I am a graduate of New York Maritime College, class of 1973. After Maritime College, I went to sea with Crowley Maritime Corporation out of Jacksonville, FL, a job I enjoyed very much. I came ashore in 1978 to join the US Coast Guard as a Marine Inspection Officer, another job that I found very enjoyable and rewarding. Among my accomplishments in the Coast Guard, I was deep selected for Lieutenant, two full stripes. I was very pleased with the work I did while in the Coast Guard, which included receiving the Commandant's Individual Commendation medal. I continued my service for 6 years (2 years in the reserves). In 1982 I joined Portland Pipe Line Corporation as an Operations Supervisor and ultimately the Oil Movements Manager. After a very satisfying career at Portland Pipe Line, I ventured out to start my own company, John Stuart and Company, performing tanker safety inspections on vessels that visited the Port of Portland. The company remains a successful enterprise.
In addition to my business career, I lobstered successfully and with great enthusiasm for over 35 years. In recent years, I would have been seen aboard the F/V babe in the waters along Long Island and Cape Elizabeth shores.
I am predeceased by my mother Margaret (Babe), father Jack, brother Bart, and many dear friends. I will leave behind, Joanne Stuart, my love and my wife; daughters Gretchen Stuart and Jennifer Stuart Piacentini (and husband Dan), and five beautiful grandchildren: Greta, Cameron, Joey, Eva, and Amelia. I also leave behind, my sister Kip Kennedy.
A service will be held at the Long Island Evergreen Church at a later date this summer. All are welcomed to attend.
In lieu of flowers, I wish that any donations be made to:
Long Island Community Food Pantry
Evergreen Church
PO Box 296
Long Island, Me 04050