« Obituaries | William H. Stuart
William H. Stuart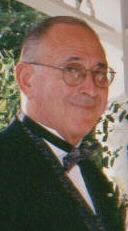 Date of Death: September 16, 2021
Date of Birth: July 27, 1939
Biography:
William H. Stuart, age 82, of Sabattus, Maine died September 16, 2021 at Androscoggin Hospice House of a long-standing condition. He was the son of Ernest Stuart and Mildred Dearborn Stuart of Lewiston, Maine.
Bill is survived by his loving wife of 54 years, Patricia Sutton, his children, Dr. Scott Stuart (Aidi) of Austin, TX, Kristina Peirce (William) of Queensbury, NY, Angela Stuart Palmer (Jarrod) of Johnstown, NY, two grandchildren, Nathan and Amanda Stuart, a brother-in-law, Robert Sherman of Wales, a brother in-law and sister-in-law, Raymond and Sylvia Sutton of Hyde Park, NY, and many nieces and nephews. Bill was predeceased by his mother and father, his brothers Alfred Stuart of Lewiston, ME, Merton Stuart of Wales, ME, and Harold Dearborn of Richmond, ME, as well as a sister, Alfreda Sherman of Wales, ME.
Bill served in the United States Army, worked at the Sun Journal for 45 years, served as a Eucharistic Minister at our Lady of the Rosary Church since 1983, and belonged to the American Legion, Post 135 in Sabattus.  After his retirement in 2005 he worked at the Sabattus transfer station for 12 years and volunteered at St. Martin de Porres for 15 years.
A private mass of Christian burial will be held for immediate family only at the Holy Trinity Church. 
In lieu of flowers, memorial donations can be made to St. Martin de Porres (P.O. Box 7227 Lewiston, ME  04240) or Loaves and Fishes (61 Lisbon Road Sabattus, ME  04280).