« Obituaries | Denise Stockwell
Denise Stockwell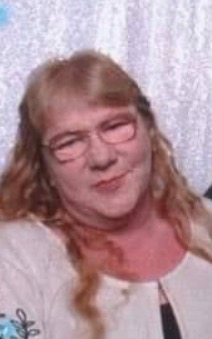 Date of Death: July 22, 2021
Date of Birth: December 29, 1962
Biography:
LEWISTON-Denise Stockwell, 58, of Auburn, was born December 29th 1962. She lost her battle with cancer on July 22nd 2021.
During this difficult phase of her life, Denise remained composed, and optimistic. Concerned only for her loved ones, instead of herself. This seemed to be a natural response for Denise, as she has proven as such on many occasions in the past. For example, altering her entire life to care for the children of struggling family members, that were unable to do so themselves. Denise is survived by her husband, Dalton, who stood beside her through all of these hurdles. She is also survived by, her son Adam Grandmaison, and his son Drake. Her daughter Ashley Grandmaison and her children, Audriana, and Garrett. Her stepdaughters Victoria, whose son she will undoubtedly care for in the after life. Elizabeth, who has two sons Ian and Brody. Finally there's Lauren, and her child Miles. Also her brother Danny, and her mother Marie. She will also be missed by the abundance of wild life surrounding her home. Since Denise was finally at a point in her life that she could take time for herself, one thing she enjoyed was feeding, and observing these creatures of nature. These animals, along with her rambunctious cat Tar, will be lost without her.
Fortunately, comfort can be taken in knowing her beloved sister Sarah, and Grandson Dalton will be waiting to welcome her into heaven .
A memorial gathering will be held from 11am to 1pm on Thursday, July 29th, 2021 at Funeral Alternatives, 25 Tampa St. Lewiston, Maine 04240. In lieu of flowers, Denise's family would like to request that anyone who would like to offer condolences please donate in her her memory to the Greater Androscoggin Humane Society, 55 Strawberry Ave. Lewiston, Maine 04240.