« Obituaries | Joseph Francis Steward Jr.
Joseph Francis Steward Jr.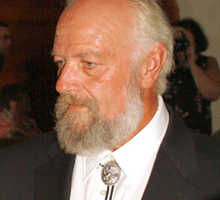 Date of Death: December 1, 2012
Date of Birth: February 10, 1956
Biography:
LEWISTON — Joseph Francis Steward Jr., 56, died Dec. 1, of heart complications in Lewiston.
He was born Feb. 10, 1956, in Bath, to parents, Gladys ad Joseph Francis Steward Sr.
He lived in Durham with sister, Angie and brother-in-law, Randy Miller.
Joseph joined the military at a young age for a short duration. He enjoyed racing and sharing his life experiences with all who came in contact with him. His kindness and generosity will always be remembered. He loved family gatherings.
Joe worked for Pastor Robert H. Beaumier at the Harvest Hill Church in Auburn doing maitenance, construction and flooring. He became great friends with Robert and many of the church members. "Mr. Joe" as he was called, will be in their hearts forever.
Joseph is survived by his sisters, Angie Miller and her husband, Randall K. Miller, of Durham, Glenis Dupler and Maggie Cameron, both of Brunswick and Theresa Brett of Portland; brothers, Gary David Madden of Ellsworth and Fred Pierson of Vermont; two sons, Michael and Duane of Ocala, Fla.; two granddaughters; one grandson; and many nieces and nephews.
He was predeceased by his parents, Gladys and Joseph Francis Steward Sr.
Visitation will be held from 9 to 11 a.m., and the funeral services will be from 11 a.m. to noon on Saturday, Dec. 8, at the Harvest Hill Church in Auburn. Any donations may be made to the Harvest Hill Church, 89 Broadview Ave., Auburn, ME 04210. A small gathering will be held at the home of Randy and Angie Miller of Durham.