« Obituaries | George Emery Stevens Jr.
George Emery Stevens Jr.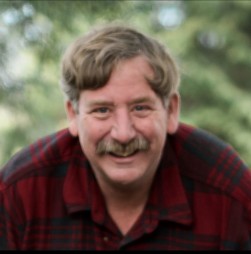 Date of Death: February 3, 2021
Date of Birth: May 15, 1957
Biography:
Freeport and Fort Fairfield - George Emery Stevens Jr., 63, beloved husband, father, grandfather, brother and friend, passed away after a long, hard fought battle with ALS.  He was lovingly surrounded by his wife, Cindy, son Mark and daughter Kelly, on February 3rd, 2021.

He was born on May 15th, 1957 in Fort Fairfield, Maine. Son of George and Betty Stevens, he grew up on the family potato farm in Fort Fairfield, graduating from FFHS in 1975. After graduation he proudly joined the United States Navy. Soon after graduating from Bootcamp he married his high school sweetheart, Cindy Doherty. After serving 10 years in the US Navy, receiving an honorable discharge, George and Cindy moved back to Fort Fairfield to raise their two children.

George was a hard working, well-loved, expert in his field as an electronics technician. He was known throughout the state, whether from owning his own business, to working for others and ultimately retiring from the State of Maine. He was highly respected and adored, far and wide.

George was a devoted husband and father, never missing the opportunity to spend time outdoors, on the ball field or in the gymnasium. He loved sharing stories of growing up on the farm, summers spent on the Tobique and his time in Ireland. He continued throughout his life creating beautiful gardens and his prided fruit orchard. His greatest joy and fulfillment was gaining the title "Gaga" to his 6 adoring grandchildren.

George was a faith-filled Christian unwavering in his beliefs. He knew he was going to heaven one day and was fully prepared.

He was an active member of the church, Knights of Columbus (Council 1753), taught CCD, and was involved with the initiation of Renew. He also had a deep thirst for learning and loved sharing his knowledge with others.

George is survived by his wife, Cindy Stevens of Freeport; son Mark and wife Nichole and their daughters Kerrigan and Brooklyn Stevens of New Gloucester; daughter Kelly and husband Darren and their children Liam, Nicholas, Jacob and Isla Carey of Freeport; his dear in-laws, Joe and Lynda Doherty of FF; his brothers-in-law Joey and Scott Doherty and their families; sister Danna, brothers Rick and Joby, their families and many cousins, nieces and nephews and friends.

George was predeceased by his parents Betty and George Stevens of Fort Fairfield; his beloved grandparents, as well as many aunts and uncles.

There are plans for a private service and later a celebration of his life for all those who loved him.

Those who wish to remember George in a special way may make gifts in his memory by either donating to the Fort Fairfield High School Alumni Association (P.O.Box 201 Fort Fairfield, ME 04742) or sponsoring a wreath for the Wreaths Across America at www.wreathsacrossamerica.org

He will be missed beyond measure.