« Obituaries | Howard Allen Stevens
Howard Allen Stevens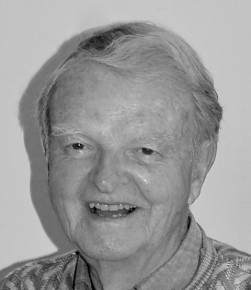 Date of Death: August 29, 2019
Date of Birth: May 23, 1930
Biography:
Howard Allen Stevens (Al), 89 of Falmouth, ME, passed away surrounded by his family on August 29, 2019 after a period of declining health. Al was born in Malden, MA and had previously lived in Jackson, NH, Ipswich, MA, and Topsfield MA. He attended Malden schools, Williston Northampton School in Easthampton, MA, and he graduated from Boston University with a Bachelor's in Business Administration.
Al served in the U.S. Air Force and was discharged as a First Lieutenant. In 1957 he began his career in the insurance industry, taking the helm of the E.A. Stevens Company, founded by his grandfather in 1903. He directed the firm until his retirement, always giving his honest best to customers and colleagues. Al served as a director for the Malden Home for the Aged, was a past president of the Malden YMCA, past president and director of the Malden Chamber of Commerce, and director and Chairman of the Malden Hospital.
Summers in his youth were spent at Kennebunk Beach, where he made many lifelong friends. He built a ski house in Jackson, NH in the late 1950's with some of those friends, and spent many winter weekends skiing in the Mount Washington Valley. On one of those weekends he met his future wife, Lynn Vinson, and they were married in 1963. His life thereafter was never the same, as he then had a family including two boys and soon after, a girl, all of whom needed ski tickets. The Jackson house became a focal point of family life for all seasons of the year, and Al & Lynn eventually retired to Jackson.
Al loved to ski, was a fine golfer, and worked hard on his lawns and vegetable gardens. He also loved to sail, spending many winters chartering in the Caribbean Islands and summers cruising on the coast of Maine with family and friends. He approached all activities with a passion which he shared with his family, raising a bunch of good skiers and sailors, not so good golfers, and passable gardeners. He loved music, especially big band jazz and caught many of the biggest names at clubs and venues around the Boston area. He also played drums at parties and events with a group of friends as part of the "Ice House 5", and for years his drum set in the basement was a favorite attraction for his young grandchildren.
Al is survived by his wife Lynn of 56 years, daughter Sarah Mitchell and son-in-law David Mitchell of Littleton, CO, stepson Andrew Howe and daughter-in-law Gay Howe of Jackson, NH, stepson Nathaniel Howe and daughter-in-law Pamela Hitchcock of Belfast, ME, five grandchildren, his niece and two nephews. He was predeceased by his sister Suzanne Marston. He is fondly remembered by his extended family as a kind and generous man, a loving husband, father, step-father, uncle, and friend. We wish to thank the staff of Falmouth House, Falmouth by the Sea, Comfort Keepers, and Compassus Hospice for their kindness, care, and support over the past several months. A private family burial will take place at a later date. Memorial donations can be made to the Malden YMCA.