« Obituaries | Ralph Goss Stetson Jr.
Ralph Goss Stetson Jr.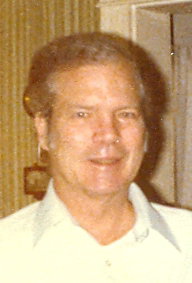 Date of Death: February 20, 2012
Date of Birth: December 31, 1926
Biography:
Gray, Maine – Ralph Goss Stetson Jr. passed away on the morning of February 20, 2012 at his home.  Ralph was born on December 31, 1926 the only child of Ralph and Dorothy Stetson of Bath, Maine. 
Ralph was raised in Bath, Maine where his father and grandfather owned and operated A.D. Stetson & Sons Furniture Store from 1865 to 1955.  During many years of his life, Ralph also owned and operated the furniture store until 1955.  After graduating from Morse High School he attended college at Boston University.  Ralph's career as a salesman spanned many venues ranging from the furniture industry and ending at A.H. Benoit in Portland.   Ralph was a proud Veteran of WWII serving in the US Navy.
Ralph was an avid collector of model ships and was a voracious reader.  He owned hundreds of books related to the Civil War, the Old West, and the military.  He was also a collector of old post cards and memorabilia related to the Titanic. 
Ralph recently mourned the loss of his beloved 17 year old dog and dear companion, Bert.
Surviving are his daughter Dottie and her husband Jay Melanson of Falmouth, their children Michael Lowell and his partner Cathy DiDominicus and their daughter Emily; Nora and her husband, Marc Fagan and their daughter Ella; Mary Melanson of Portland and Erin Melanson of Falmouth; his son Ralph G. Stetson III and his fiancé Lizabeth Harrington of Gray; his daughter Susan and her husband Steve Grist of Herndon, VA and their children Daniel and Rachel also of Hernon, VA. 
A memorial service will be held on Saturday, February 25, 2012 at 1pm at DiMillo's Restaurant, Commercial Street, Portland, Maine with a reception to follow. 
In lieu of flowers donations can be made in Ralph's name to your local Red Cross chapter.