« Obituaries | Karen Wonson Stearns
Karen Wonson Stearns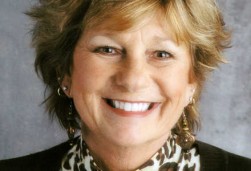 Date of Death: August 19, 2013
Date of Birth: April 29, 1953
Biography:
1953 - 2013
AUBURN — Karen Wonson Stearns, 60, of Auburn, lovingly known as DeeDee, passed away peacefully at home on Monday, Aug. 19. She was surrounded by family and friends during her courageous two-and-a-half-year battle with brain cancer.
She was born on April 29, 1953, in Beverly, Mass., to Roger and Mary Sue Wonson. DeeDee graduated from Beverly High School in 1971. She met her husband of 38 years, Daniel Stearns, at the University of Southern Maine, where she was varsity lacrosse team captain and TKE sweetheart.
She was a lifetime learner and passionate educator as an elementary school teacher for more than 30 years in Winthrop, Leeds and Auburn. For the past two decades, she taught at Washburn Elementary School in a classroom known for its Mickey Mouse theme. At the time of her diagnosis, she was pursuing a master's degree at Lesley University.
She was happiest in the sunshine, with a book or in her gardens, picking flowers for a new arrangement. She brightened every room she entered, tan and stunning in a carefully chosen outfit from couture to consignment, or more often, both. She enjoyed music, making crafts and cooking; her pumpkin-chocolate-chip bread was legendary.
She is survived by her husband, Dan of Auburn. She was a proud and loving mother and grandmother, survived by her son, Christopher, and son-in-law, Jared, of Philadelphia, Pa.; son, Jonathan and daughter-in-law, Sarah, and grandson, Graham, of Gilmanton Iron Works, N.H.; and daughter, Gretchen of Boston, Mass. She is also survived by her parents of Beverly, Mass.; her sister and brother-in-law, Kathy and Robert Eddy of Braintree Hill, Vt.; sister and brother-in-law, Martha and David Brandt of Beverly, Mass.; sister-in-law and brother-in-law, Julie and William Adams of Hixon, Tenn.; and many nieces and nephews.
To follow DeeDee's brave journey and for forthcoming details about the celebration of her life, please visitwww.caringbridge.org/visit/deedeestearns.
In lieu of flowers, please consider making a donation to Dana Farber Cancer Institute for Dr. Patrick Wen's Brain Tumor Research Fund, c/o Corrina McFarland, 10 Brookline Place West, 6th Floor, Brookline, MA 02445.