« Obituaries | Debra Lee Starbird
Debra Lee Starbird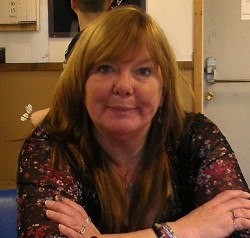 Date of Death: June 25, 2022
Date of Birth: June 10, 1957
Biography:
Debra Lee Starbird, 65, of Lisbon, passed away surrounded by her family on June 25, 2022, surrounded by her family after a valiant battle with cancer. She was the second of four children, born June 10, 1957, to Mary (Rogers) and Carroll Curtis.
Debbie graduated from Lisbon High School in 1975. She married Donald Starbird in 1981 and they raise two children. Over the years she worked at L.L. Bean as well as Tri-County Mental Health Services. Her love for the outdoors drew her to move to Alaska in 2010 where she spent several years before returning to Lisbon.
Debbie was involved with the Left Hand Club in Lisbon where she was a member of the women's auxiliary, the dart league, and a bartender. She was also involved with the American Legion in Lisbon where she also bartended.
Debbie loved the outdoors and being with nature. She especially loved the ocean. She enjoyed long car rides to explore and taking pictures everywhere she went. She loved taking care of her flower gardens and her bees that she took care of with her father. She truly enjoyed being with her children and grandchildren and was so proud of their accomplishments.
Debra is predeceased by both of the parents, Mary and Carroll, her sister Donna, her brother Darryl, and her husband Donald.
Debra is survived by her daughter Shannon D'Auteuil, husband Donald, and three grandchildren Marciano, Jaden, and Isabella of Lewiston, her son Nicholas Starbird and his wife Rebekka of Lisbon, her brother David Curtis of Lisbon, her mother-in-law Virginia Starbird of Lisbon, and her father's life-long partner Dolly Jones of Lewiston.
There will be a celebration of Debra's life at a date to be determined.