« Obituaries | Wayne G. Staples
Wayne G. Staples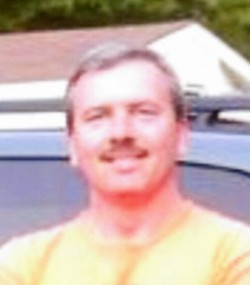 Date of Death: July 21, 2019
Date of Birth: July 25, 1963
Biography:
Wayne Gary Staples, age 55, passed away peacefully on Sunday July, 21, 2019, surrounded by his loved ones. He was born July, 25, 1963 in Brunswick. He is predeceased by his mother Sally Creamer and sister Sherry Creamer.
Wayne worked for Crooker Construction Company for a number of years before continuing on to his career as a delivery driver at Dead River Company for 19 years.
He enjoyed spending time with his family, rides on his motorcycle, remote control gadgets, and checking in on his friends. He was known for his cheerful attitude, generous heart, strong work ethic, and genius sense of humor. If anyone knew how to put a smile on your face it was Wayne. He enjoyed making jokes, pulling pranks on friends and occasionally eating Chinese food on his yard sale or Mardens runs with his wife. He never thought twice about helping others out. He will be missed greatly and will live on through all of the lives he has touched throughout his life.
Wayne is survived by his wife, Gail Staples of Brunswick, two daughters, Amber Staples and her daughter Adeline Fraser, and Emily Staples, his father Oren Creamer and wife Carol, his four brothers, John Staples, Bowe Creamer, Rocky Creamer, Denis Creamer and two sisters, Connie Creamer and Jeanie Creamer, along with lots of other family and very close friends.
A celebration of life will be held at a later date by the family. Arrangements are under the care of Funeral Alternatives, 46 Bath Rd. Brunswick www.funeralalternatives.net