« Obituaries | Roger R. St. Hilaire
Roger R. St. Hilaire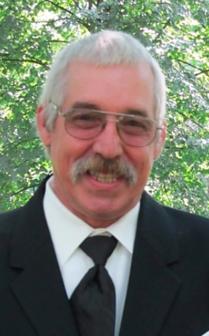 Date of Death: June 27, 2014
Date of Birth: September 2, 1953
Biography:
AUBURN-Roger R. St. Hilaire, 60, of Lewiston, passed away on Friday, June 27, 2014 at the Hospice House in Auburn.
He was born in Lewiston on Sept. 2nd, 1953, the son of Maurice and Marielle (Poulin) St. Hilaire.
Roger loved to ride his Harley, and liked to go fishing. He  worked locally as an EMT, and for the City of Lewiston's Water Department.
He was predeceased by his father, Maurice St. Hilaire.
He is survived by his mother, Marielle St. Hilaire; his two daughters, Jennifer Reeder, and her husband Patrick, and Angela Roy, and her husband Dustin; his grand-daughter, Norah Reeder; his brothers, Richard, Donald, and his wife, Diane, and Daniel St. Hilaire; his nieces and nephew, Danielle St. Hilaire, Aimee Mannix, and Shawn St. Hilaire; and his former wife, Joan St. Hilaire.
A celebration of life will be held on Tuesday, July 1st, 2014 from 3:00 to 7:00pm at 8 Buttonwood Ln., Lewiston, Me.