« Obituaries | Nancy C. St. Amant
Nancy C. St. Amant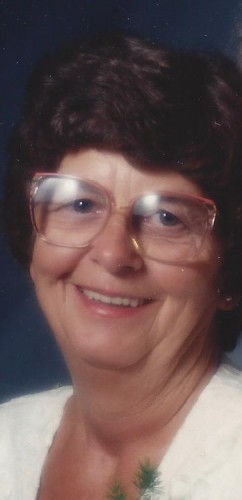 Date of Death: June 27, 2017
Date of Birth: June 21, 1931
Biography:

FREEPORT – Nancy C. St. Amant, 86, passed away June 27, 2017 following multiple strokes.

Born in Long Island, NY she soon moved to be with her extended William's Family in Freeport, ME. While Nancy attended Freeport schools, she graduated from Lisbon High School. Shortly, thereafter she met her husband, Lionel A. St. Amant. They were married in 1951 and returned to Freeport where they raised their family.

She worked in many of Freeport's shoe shops and retired from L.L.Bean. Nancy's joys included the outside, being an avid walker, and traveling in retirement. She loved her family dearly especially, her grandchildren.

Nancy was predeceased by her brother, William Cairns. Surviving family members include her husband of 65.5 years, Lionel A. St. Amant; son, Joseph St. Amant; daughter, Pamela St. Amant; daughter, Tammy Davenport and her husband Bill Davenport; grandchildren Devan St. Amant and Nina Davenport and Jack Davenport.

Nancy will be laid to rest at the Grove Cemetery behind her childhood home.