« Obituaries | Marion Caroline Spiller
Marion Caroline Spiller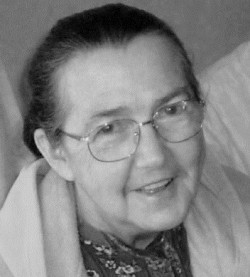 Date of Death: November 4, 2023
Date of Birth: August 3, 1937
Biography:
Marion Caroline Hatch Spiller, 86, of Brunswick, Maine passed away peacefully on November 4, 2023, at Horizons Rehab in Brunswick. She was born in Bridgeport, Connecticut on August 3, 1937. She has six children, Margaret (Peggie) Fetter of W. Gardiner, Maine (husband, Paul), Malcolm Spiller (Wife, Sheila) of Elizabeth City, North Carolina, Mark Spiller (Wife, Donna) of Wilmington, Vermont, Monica West (husband, Al) of Pontiac Michigan, Melanie Butler of Shelby, North Carolina, and Melissa Hutchinson (Husband, Les) of Strawberry Point, Iowa.
Also survived by her brothers and sister, Elaine Smith of East Orange, Vermont, Herbert Hatch of Montpelier, Vermont, George Hatch of South Berwick, Maine, and Edward Hatch and wife, Ellen, of Palermo, Maine, and stepmother, Ethelyn Chambers of South Paris, Maine.
She was preceded in death by her husband Rudolph Spiller, father Elwin Lloyd Hatch and mother, Caroline Beebe Hatch and stepfather, Clifford Chambers. Also her brothers, Robert Elwin (Bobby), sister in law, Virginia (Jinny), William Royce (Billy) Hatch, sister in law, Ann Sharon Hatch, and brother in law Frank Alton Smith.
She had many grandchildren and great-grandchildren, nieces, and nephews whom she prayed for constantly. She enjoyed her pets over the years, including "Sassy".
She loved the Lord and served in any way she could. She was a long-time teacher in Douglas, Arizona and Mexico for 16 years. Then moving to Westbrook, Maine, she taught Sunday School and helped with VBS at Grace Baptist Church in Portland, Maine, under Pastor Gary Oulette. Jeff and Lory Gilpatric were her special friends for years. Moving back to Maine 6 years ago, she became a member of Royal River Baptist Church, Yarmouth Maine, with Pastor Brooks Suttle. She loved her church.
She enjoyed music, singing in a 100-voice choir, playing the flute and mostly loved it when her brothers and sisters got together with all their instruments. Most recently, her brother Ed, was teaching her to play the harmonica.
Arrangements with The Kincer Funeral Home, 130 Pleasant Street, Richmond, Maine. The family will receive friends, Monday, November 13th at 11:00 A.M. and the funeral immediately following at 12 Noon. The burial will be at 163 Mt. Vernon Road, Veteran's Memorial Cemetery in Augusta, Maine at 1:00 P.M.
The family asks that in lieu of flowers, please donate to the Royal River Baptist Press, PO Box 1343, Yarmouth, Maine 04096 in her name. For information on this see www.royalriverbaptistpress.com. She's always been interested in getting the Word of God around the world! John 3:16. "For God so loved the world, that He gave His only begotten Son, that whosoever believeth in Him should not perish but have everlasting life."