« Obituaries | Brian J Spencer
Brian J Spencer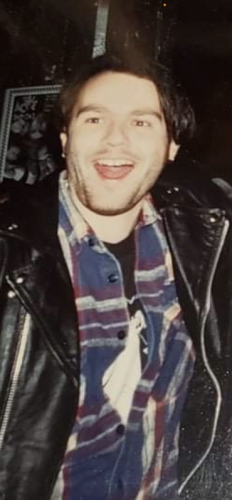 Date of Death: January 7, 2022
Biography:
Brian James Spencer, 53, of South Portland, ME, passed away on January 7, 2022 at Maine Medical Center. A beloved son, brother, uncle, and friend, (Brian failed his save and entered his Blue Tardis for parts unknown) 

Brian graduated from Portland High School in 1986 and spent his formative years in the city.  He worked at Moon Shadow Comics and could most often be found at End of The Rainbow, Leo's, and Granny Killian's.

Brian was a music lover with eclectic tastes, and traveled far and wide to see all of his favorite bands. He was surely The Cure's greatest fan. He worked for many years at J. Weston Walch Publishing and Direct Mail of Maine. Brian was an avid collector, gamer, and hobbyist with an encyclopedic knowledge of comics, movies, RPG's, and video games. His collections were the envy of his peers.

Brian had strong opinions, and was never happier than when debating and arguing the merits of his hobbies and the genres he loved, often adopting contrary opinions just to needle his friends. He will be remembered as eternally positive, intellectually curious and fun loving, always the first to volunteer for any gathering, game, show, or expedition. 

Brian is preceded In death by his father, Charles Spencer of Tulsa, OK; grandparents Millie and Eddie Burke of South Portland, ME; and his uncle, Larry King of Westbrook, ME. He is survived by his mother, Carolyn Burke of Augusta, ME; brother Todd Rutherford and partner Kevin Aube, and sister Amanda Greene, both from South Portland, ME; his sister Alison Rutherford Martin and husband Miguel of Richmond, VA; aunt Diane Bonville and partner Mark Cronkite of South Portland, ME; a circle of very close friends; and his dream wife, Tori Amos.

A celebration of life will be held at a later date.