« Obituaries | William D. Spearrin
William D. Spearrin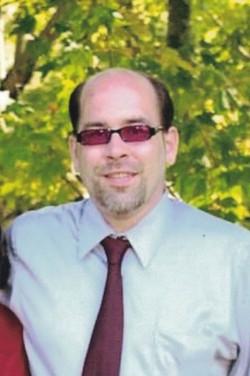 Date of Death: January 4, 2022
Date of Birth: June 21, 1978
Biography:
William D. Spearrin, Jr. of Lewiston passed away after a life long battle with epilepsy on January 4, 2022 at South Shore Hospital in Braintree, Mass surrounded by his loved ones,
He was born to Nancy  Albert and William Spearrin, Sr. on June 21, 1978 in Lewiston, Maine.  Bill's battle with epilepsy resulted in disability at an early age and did not allow him to pursue any career.    He was always an exceptional student with an aptitude for languages and mathematics and he attended schools in Mechanic Falls and attended the University of Maine at Farmington.  Bill had immense respect for veterans and members of the active military as well as police officers and firefighters.  He went out of his way to shake their hands and thank them for their sacrifices in service to our country and communities.  Bill was a quirky, funny, compassionate, person who loved fiercely and was dearly loved by his family and friends.
He was predeceased by his maternal grandparents Irene (Morin) & Joseph Albert; paternal grandparents Rejane (Denis) & Ralph Spearrin and several aunts and uncles.  He is survived by his son Hunter Spearrin; parents Nancy Albert and William Spearrin; several aunts, uncles, cousins and numerous friends.
There will be no public service or calling hours at this time.  The family will plan a celebration of life in the near future.  The family suggests that anyone wishing to honor Bill's memory make a donation to The Epilepsy Foundation, Donor Services, 3540 Crain Highway, Suite 675, Bowie, MD 20716.