« Obituaries | Luther L. Snow
Luther L. Snow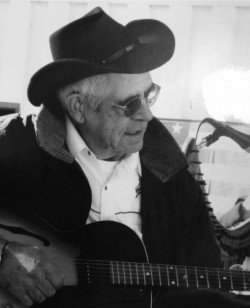 Date of Death: November 16, 2012
Date of Birth: February 17, 1936
Biography:
Luther L. Snow of Pownal, Maine, age 76 died November 16, 2012 in Portland.
A son of Harold M. Snow and Josephine Bacon. He attended one room schools in Pownal and in 1954 graduated from North Yarmouth Academy. He graduated in 1956 from Weaver Airline Personnel School; Kansas City, Missouri.
He was a self-taught naturalist. Loved fishing, hunting, trapping, picking wild berries, fiddleheads, and wild mushrooms. He enjoyed working in the woods cutting firewood, gardening and wreath-making at Christmas. He loved playing his guitar and playing in church.
He served in the U.S. army and army reserves 1958-64.
Luther worked several years for Riley, Royal and Caroll Lowell building boats. He worked for Eastland Shoe as a handsewer and drove a truck for many years for Commercial Bait. He was also self-employed for 15 years running his own sawmill; building lobster trap stock.
He was a member of Improved Order of Redman - Westcustago Tribe #32. Member of the First Congregational Church; Member of Pownal Planning board, Grounds Committee, and Member of Bradbury Mountain Arts, Member of Pownal Historical Society.
Surviving is wife Evelyn J Snow; Daughter Leona Hall and Husband Michael and two grandchildren Erin and Andy. A son David Snow and fiancé Linda L Googins of Pownal; a brother Gordon Snow and sister-in-law Harriet Snow.
Memorial Service, November 20th, 3pm at Pownal Congregational Church.