« Obituaries | Fay Ann Smith
Fay Ann Smith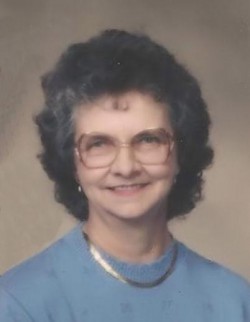 Date of Death: November 18, 2013
Date of Birth: June 24, 1940
Biography:
Mrs. Fay Ann Smith, 73, of Durham, passed away Monday, November 18th, 2013 at Hospice House in Auburn surrounded by her family.
She was born in Auburn on June 24, 1940 to Esther Chase Lewis and Jackson M Lewis. She was educated in Auburn and Turner schools.
In 1956 she married Larry B Smith, the love of her life and together they raised four children. Always a hard worker, Fay worked for many years as a waitress at Marois and Goodwin's Dairy bar. In 1972 she moved to Durham with her family and started working at the Miss Brunswick Diner. In 1986, she and her husband bought the diner and successfully ran the restaurant for 10 years. After the diner was sold in 1996, she worked at several local area restaurants.
Her main focus in life was always her family. She was happiest when surrounded by her children and grandchildren. She also enjoyed crocheting, doll making, and working in her beautiful flower gardens. She will be greatly missed by all who knew her.
Fay is survived by her husband of 57 years, Larry B Smith, daughter Karon Homer and husband George, daughter Rita Merrill and husband Dawson, son Larry Smith Jr and his companion Patty Spencer, daughter Penny Baker and husband Paul. She is also survived by her grandchildren, Jesse and his wife Jessica, Kira, Meghan and her husband Brian, Billy, Mackenzie, Ethan, her great grandson, Bryce, and many nieces and nephews.
Any condolences or well wishes can be shared at funeralalternatives.net. There will be no funeral or memorial service, in keeping with her wishes.