« Obituaries | Patricia "Patty" Smith
Patricia "Patty" Smith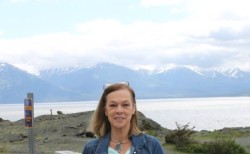 Date of Death: January 27, 2023
Date of Birth: September 7, 1952
Biography:
FREEPORT – Patricia Ann Smith, 72, peacefully passed away on January 27th at Mid Coast Hospital after a long and courageous battle with cancer.
"Patty P.", as her many friends called her, was born in Brunswick, Maine to Robert and Kathleen (Cushing) Prindall on September 7th 1952.
After graduating from Freeport High School in 1970, Patty worked at Eastland Shoe. It was there, after much heckling and coaxing from his friends, a young man, fresh out of the Navy, was faced with a life altering challenge, or as he would later boast "a bet"- to ask that beautiful brown-haired girl out on a date. To the astonishment to all, she said yes. Emil's life was from that very moment changed forever. They would marry 2 years later and have two children, Lisa and Chad.
After staying home to raise her children, Patty attended the University of Maine. In 1984 she started her career at L.L. Bean, one that would last over 30 years, culminating with her nomination for the "Bean's Best" award on multiple occasions.
She was a lifetime resident of Freeport. A rarity these days, she proudly resided on the very same property for over 70 years. Patty absolutely loved nature. Due in large part to her resolute and unyielding fondness of the outdoors, many of her lasting childhood memories involved wandering in the woods and exploring nature. Her love of nature, however, would often force her to choose sides between her beloved birds and the bird-feeder-ravaging red squirrels. Once she declared war on those pesky "Reds" it would not be long before they met their maker with a carefully placed shot from her famous Ruger 10-22. Patty proudly displayed her tally of squirrel casualties with hashmarks on a chalk board in the kitchen.
If Patty loved you-you knew it. She was never boastful, and she loved her family, friends, and pets fiercely. She would go without to ensure her family was taken care of. She was loyalty personified. The greatest lesson she could ever leave us with was the selfless act of absolute, unconditional love. A ferocious fighter to the very end, cancer may have physically drained her, but it never took her mind nor her will to keep fighting.
She leaves behind her Husband Emil Smith of Freeport, Daughter Lisa and husband Guy Coombs of Sullivan, Son Chad Smith of Searsport, Brother Bruce Prindall of Durham, and Grandchildren Chris and Melinda of Sullivan, and Gavin and Lillian of Charleston, South Carolina.
A Celebration of Life will be held on February 11th at the American Legion in Bath starting at 1 pm.
The family would like to extend a heartfelt "thank you" to the staff of the Brunswick Cancer Center for their care and compassion over the last few years. We would also like to thank Patty's lifelong best friend, Ini Harrison, who until the moment Patty drew her last breath, was right there by her side.
In Lieu of flowers, donations in her name can be made to the Brunswick Animal Shelter or the American Cancer Society.