« Obituaries | Barbara E. Smith
Barbara E. Smith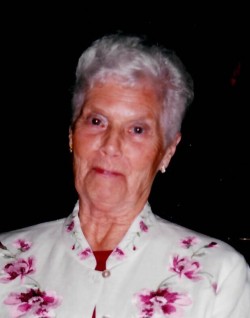 Date of Death: January 12, 2022
Date of Birth: May 9, 1926
Biography:
Brunswick – Barbara E. Smith, 95, of Owls Head, Maine passed away on January, 12, peacefully.
She was born in Rockland on May 9th, 1926 to Madeline and Ernest Benner of Rockland. She was married to Norman A. Watson for 24 years and to Clyde Smith for 47 years.
Barbara grew up in Rockland, ME the oldest of the girls: Dot Carmichael, Betty Martin, five boys Kelsey Benner, Bobby Benner, Leroy Benner, Ted Benner and Ernest Benner. Barbara loved to cook; Terry Benner and Rich Freeman and the rest of the family loved her pumpkin bread as well as the rest of the family. She enjoyed having her grandson John and his family for special occasions.
Barbara leaves behind her husband Clyde Smith, her daughter Madeline (Puggy) MacLaren, step-son Jeff Smith and step-daughter Kelly Glena. She also leaves behind her grandson John D. MacLaren and her 4 great grandchildren Alex, Dominic, Ella and Kenzie, her only brother Ernest Benner and many nieces and nephews.
Due to Covid, internment will be held at a later date. The family wishes to thank the staff at Coastal Landing for being so compassionate and caring for Barbara, as well as CHANS hospice for their care and support. The family also wishes to thank Bonnie Reno for her help and guidance through these tough times.