« Obituaries | Phillip O. Smith Sr.
Phillip O. Smith Sr.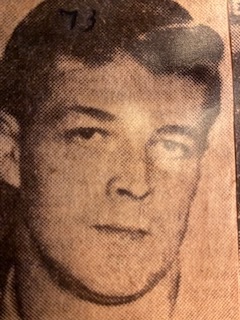 Date of Death: January 26, 2021
Date of Birth: July 21, 1939
Biography:
                                            Phillip O. Smith Sr.
                                                1939 – 2021
Phillip Smith of Augusta died peacefully at the Androscoggin Hospice House in Auburn on January 26th, 2021 at the age of 81 after a long battle with COPD.   Phil was born on July 21st, 1939 to his parents, Lloyd and Madeline Smith of Vassalboro.
Phil was a longtime resident of Augusta and Vassalboro and served in the Maine Army National Guard in the late 1950's. His proudest achievement was serving as a firefighter for the city of Augusta from 1962 – 1973 in which he was promoted to the rank of Lieutenant. Phil also spent time employed by Brewers Dairy, Lapointe Lumber Co. and as a school bus driver in the city of Augusta. He officially retired from the job of Safety Director at Williams Construction Company in Gardiner. Post retirement, he continued to work a variety of part time jobs as he did not enjoy being idle.
Phil is survived by his wife Julie Ricker Smith of Augusta & 4 children, Kim Austin of Solon, Phillip Smith Jr. of Oakland, Robin Guerin of Concord, NH, Mathew Smith of St. Cloud, Florida and many nieces, nephews, grandchildren & great grandchildren.
A family gathering will be planned later in the year. The exact date is still to be determined.
Condolences may be expressed at www.funeralalternatives.net