« Obituaries | Forest William Smith Sr
Forest William Smith Sr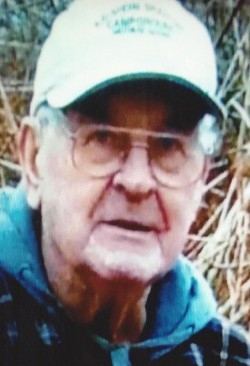 Date of Death: April 12, 2019
Date of Birth: January 11, 1936
Biography:
SEBASCO ESTATES - Forest William Smith Sr. of Sebasco Estates, Maine went to be with the Lord on April 12, 2019 at Mid Coast Hospital in Brunswick with his family by his side.

He was born January 11, 1936 to Lettie May and Burt Smith. He started working on the water at a young age, clamming, lobstering, and sea mossing, spending his life around the water which he loved. He married Yvonne Davis Furbish on July 31, 1961 and had three children. Forest continued lobster fishing until his death.

He attended local churches throughout his life: Sebasco Nazarene Church, West Point, Small Point, Apostolic Church in Bath, East Brunswick Baptist Church, and most recently, Pentecostals of Brunswick.

He was predeceased by his parents; his brother, Alfred L. Smith; and sister, Lenora Payne.

Survivors include his wife of 57 years, Yvonne; his daughter, Melissa and husband Warren Alexander of Sebasco Estates; his son, Forest Jr. (Jake) of West Bath; and daughter, Heidi and husband Brad Moore of Georgetown; his grandchildren, Kayla, Zack, Jeffery, Brittany, and Sophia Moore of Georgetown; Tamisha Smith of Lewiston; Dylan Smith of West Bath, and their mother Brandi Crowley of Lewiston; as well as many friends and loved ones.

He was loving and kind to everyone. A service will be held at Sebasco Nazarene Church on April 27, 2019 at 11:00 a.m. Following will be a Celebration of Life Pot Luck, food donations greatly appreciated.

In lieu of flowers donations may be made to Forest's Donation Account opened by Melissa Alexander at Atlantic Federal Credit Union under account ending in 242.