« Obituaries | Elmer Gene Smith
Elmer Gene Smith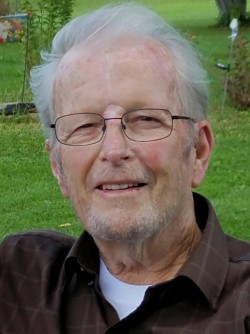 Date of Death: October 19, 2018
Date of Birth: March 30, 1936
Biography:
Elmer E.(Gene) Smith went home to be with the Lord at age 82 in his home in Leeds,
Maine on October 19, 2018 with family at his side. Most knew him as Gene. Family
called him Gene, Uncle Eugene, Dad, Pop Pop, or even Jeep.
The youngest of 13, he was born to Harvey and Clara Smith of Hagerstown, MD on
March 30, 1936. While at school in Illinois, he met and married the love of his life,
Shirley Pease of Leeds, ME. They had 5 children: Carole, married to Philip Warner of
Spring Grove, PA; Michael, married to Methyl from Greene, ME; Wayne, married to
Vicki from Sabbattus, ME; Gary, married to Tammy of Greene, ME; and Rachael,
married to Jerry Evens of Elizabethtown, PA. Elmer lived in MD, ME, and FL, owned a
Mobile gas station, drove a milk route, and also drove a bread route for Sunbeam
bread. He and Shirley moved back to ME where he worked on a farm until he was
hired by Die Electric, where he worked for 16 years until he retired. In retirement he
worked at Walmart in the seafood and meat department until age 75. A fan of the
Ravens and Orioles, Elmer liked building things, working with wood, and caring for his
yard. He loved cookouts, bonfires, and being with family. Elmer loved music and his
Lord and Savior Jesus Christ. He was active in the music ministry at his church that he
also called family.
Elmer is preceded by a great granddaughter, Zoey Smith of Leeds, ME and leaves
behind his loving wife, 5 children, 13 grandchildren, 5 step-grandchildren, 26
great-grandchildren, and 15 step-great-grandchildren. He will be truly missed.
Memorial service will be held Saturday, October 27 at 2:00pm at Faith Alliance Church,
18 Pleasant Street, Winthrop, ME 04364. Donations can be made to Faith Alliance
Church in memory of Elmer to their Benevolent fund.
Many thanks to Androscoggin Home Hospice.