« Obituaries | Nancy Cram Smith
Nancy Cram Smith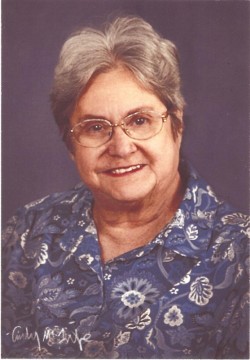 Date of Death: September 27, 2010
Date of Birth: September 1, 1936
Biography:
Nancy C. Smith, 74, of Heritage, passed away Monday, September 27, after a lengthy illness.
She was born in Camden on September 1, 1936, the daughter of George and Lucille (Heath) Cram.
She was the salutatorian of the class of 1954 at Walker High School in Liberty, Maine, where she enjoyed playing on the basketball and softball teams, followed by attending Gorham State Teachers College.
On February 11, 1955 she married Burton W. Smith.  They lived in Orono, Ashland, Edgecomb, Auburn, Searsmont and Mechanic Falls.
While raising four children she organized the 4H Club and was Den Mother for the Cub Scouts in Edegcomb.  At noon every day as well as when emergencies warranted, she blew the siren at the Edgecomb Town Fire House. She volunteered at Head Start at Merrill Hill School in Auburn.  Nancy was an Avon Representative in Edgecomb, which gave her the opportunity to get to know people in the area.
In Auburn she entered into the workforce at the Fantastic Fair.  Within the same year she helped open K-mart and retired in 1982 from there.
She enjoyed the next 19 years of her retired life on Moody Mountain in Searsmont.  During those years her dream home was built.  Many were welcomed during hunting seasons, family gatherings, holidays, and visits.  Family and friends often selected Christmas trees from the mountain.  Their home was a peaceful place to visit.
From the mountain, Nancy and Bub moved and found comfort at Bucknam Oaks in Mechanic Falls.
Heritage became Nancy's home in 2007.  She made many new friends, who became near and dear to her.  She enjoyed the activities that included bingo and music presentations to name a few.  She hosted family gatherings for cookouts and holidays.  It touched her heart to be featured as a Heritage Spotlight Resident.  She welcomed new residents and introduced them to the flow of Heritage.
Nancy's hobbies included reading, gardening, sewing, cooking, nature walks in the woods, watching the birds at the feeders, being a Red Sox fan, and working her puzzle books.
Her passing brings great sadness.  She will be missed.
She is predeceased by her husband and her parents.  She is survived by her brother, Dustin Cram and his wife, Ruthann, of Sidney, and her four children: daughter, Julie Smith of Lewiston, son, Michael Smith of Auburn, daughter, Susan Gagne and her husband, Michael, of Berwick, and son James Smith and his wife, Anne, of Poland; grandchildren, Jayson Bray and his wife, Lynelle, of Augusta, LCPL Michael E. Gagne II of Camp LeJeune, NC, Katelyn Smith of Poland, great-grandchildren; Jayra Bray of Hebron; nephew Brian Cram and family of Belgrade.
Family and friends are invited to a memorial service on Thursday, 11;00am, at Funeral Alternatives, 25 Tampa St, Lewiston.  Burial will be held privately following the service.
In lieu of flowers please consider donations to the American Cancer Society, Harold Alfond Center for Cancer, 361 Old Belgrade Road, Augusta, ME 04330
and/or Heritage, Activities or Gardening Programs, 457 Old Lewiston Road, Winthrop, ME 04364