« Obituaries | Jeffrey M. Skolfield
Jeffrey M. Skolfield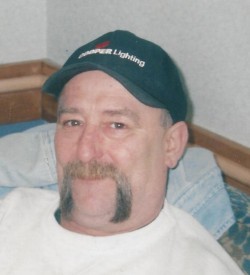 Date of Death: March 14, 2015
Date of Birth: December 6, 1955
Biography:
Jeffrey M. Skolfield of Lisbon Falls, following a 3 year battle with Cancer and other health related issues, has left us on Saturday, March 14, 2015 in search of a new hunting ground; a place where the rivers and streams run quietly, the wind is in his face, and the green clover fields are filled with deer.
Jeffrey was born in Skowhegan on Dec. 6th, 1955 the son of Ezra (Bud) and Phyllis Skolfield of Lisbon Falls, he graduated from Lisbon High School the Class of 1975
He was a member of the Lisbon Falls Fire Dep't in the mid-70s and early 80s. In September of 1976 he was among the first Maine firefighters to graduate from the Maine State Fire Academy at  the Northern Maine Vocational Technical Institute in Presque Isle. He was an electrician and got his start by helping family friend and neighbor Jim Kelly wire houses after school and on weekends. After highschool he went on to work full time with Jim at Enterprise Electric. He worked for a few other electrical contractors including Huston and Frena, and L&B Electric of Lisbon falls. He owned and operated Cedar Pond Electric until his illness forced him into retirement.
He was a huge motorcycle enthusiast, and had ridden across the country on his Harley-Davidsons.
Jeffrey was a member and past president of the Slovak Catholic Association for many years.
He enjoyed playing cribbage, and taking trips to the 5th, St. John area, and also owning and shooting fine hunting rifles. He was an excellent marksman. Jeffery loved to hunt. His passion for deer hunting was immense, and he has taken many nice deer. As his illness grew worse, his goal was to get to hunt one last year, and with the help of his friends and brothers he did.
Jeffery was predeceased by his parents, and his step-father, James Griffin.
He leaves behind his wife of 31 years, Beth Skolfield; his four daughters, Heather Skolfield and partner Jason of Augusta, Melissa Skolfield and her partner Erik of Auburn, Hollie Skolfield and her partner Ian of Auburn, and Katie Skolfield and her partner Justin of Lisbon Falls; seven grandchildren, Emma, Ethan, Mark, Baylee, Natalie, Katelyn, and Lukas, with 2 more on the way; brother Daniel Skolfield and his wife Sharon of Lisbon Falls; three step-brothers, Rand Griffin Sr. and Brett Griffin of Durham, and Jim Griffin of Brunswick; and one step-sister Jamie Griffin of Harpswell.
A celebration of life will be held at the Slovak Catholic Association at 26 Avery St, Lisbon Falls, ME 04252 on Saturday, March 28th, 2015 from noon to 4pm. Come have a special drink, "The Skolfield" with us.