« Obituaries | Barbara A. Skidgel
Barbara A. Skidgel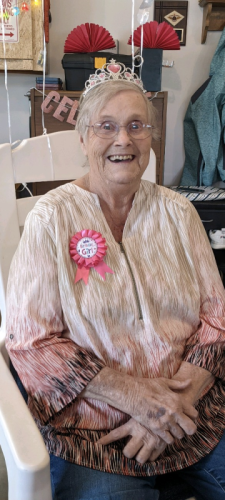 Date of Death: February 13, 2023
Date of Birth: May 7, 1942
Biography:
Lewiston, Maine - Barbara A. (Roberts) Skidgel, 80, of Lewiston passed on Monday, February 13th, 2023 at Russell Park, her home of 5 years, after years of illness with Alzheimer's. 

She was born in Lewiston, May 7th, 1942, the daughter of Samuel and Gloria (Laflamme) Roberts. Barbara was educated in local schools and graduated from Lewiston High School in 1960. Barbara spent her entire life in Maine.

Barbara worked as a waitress, cashier and housekeeper, but her favorite job was being a mom and even more, a Memere and great Memere.

She will be sadly missed by all who knew her, especially her family.  She is survived by her loving husband of more than 34 years, David; her daughters, Tina Sandford, and her husband Michael, of California, and Tracie Dubois and her husband Travis of Sabattus; her son's, Michael Pomerleau and his wife Debbie of Buxton, and John Pomerleau, and his wife Emma of  Virginia; her sister Doreen Gagne, and her husband Normand, of Lewiston, and her brother, Michael Roberts and his wife, Carol of Florida; several nieces and nephews; her 11 grandchildren, and 19 great grandchildren. 

She was predeceased by a daughter, Cathy Benitz, who she has greatly missed and has now been reunited with; a sister Joyce Mathieu; a brother Donald Roberts, and her parents.

In lieu of flowers, please make a donation by check to Russell Park Rehab and Living Center at 158 Russell Street in Lewiston, in her memory, they were so great to her. A celebration of her life will be held at a later date.