« Obituaries | Pamela R. Simpson-Bartlett
Pamela R. Simpson-Bartlett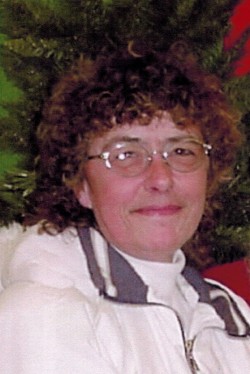 Date of Death: December 9, 2017
Date of Birth: January 27, 1952
Biography:
Pamela R. Simpson Bartlett, age 65 passed peacefully from this earthly
world, surrounded by loved ones on Saturday, December 9, 2017.
She was born in Lewiston on January 27th, 1952, the daughter of Erban
and Rena Roleson Simpson.
She was educated in the Auburn school system. Pam worked for years at
various shoe factories, but, ended her career working as a manager for
Rite-Aid Pharmacy. Pam loved her coworkers, and helping other people.
She met her soulmate Mike, the love of her life on November 3rd, 1979.
They spent 38 wonderful years together.
Pam loved people, and enjoyed her mornings going to breakfast at Rolly's
Diner. She was a camping enthusiast and loved spending time at
Bradbury Mountain. Camping trips up north were her favorite.
She was an avid Red Sox fan, and could always be seen sporting some
sort of Red Sox apparel. She too followed the Green Bay Packers, and
Montreal Canadiens.
She enjoyed playing cribbage, backgammon, doing word search puzzles,
and listening to music.
She is survived by her brother Donald Simpson, and his wife Carol; A
sister Gail, and her husband Gary Powell; and a brother Kenneth
Simpson.
On Mike's side she is survived by Michael A. Vallee, his mom, Maryann
Vallee; his brothers Marc, Steve and his wife Joline, and Jim Vallee; and
his sisters Joline Vallee and Linda Brewer. She is also survived by many
nieces, nephews, great nieces, and nephews.
Pam was predeceased by her parents, Erban, and Rena Roleson Simpson.
Pam was also predeceased by Mike's Dad, Bertrand Vallee.
In keeping with Pam's wishes, there will be no Memorial Service.