« Obituaries | Warren L Sidelinger Jr
Warren L Sidelinger Jr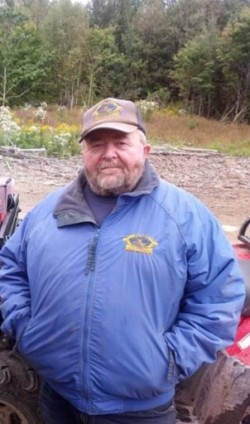 Date of Death: November 22, 2021
Date of Birth: July 18, 1951
Biography:
Newcastle-Warren L. Sidelinger, Jr., 70, passed away peacefully on November 22, 2021 at Maine General Medical Center, Augusta.
He was born in Damariscotta on July 18, 1951 the son of Warren and Beryl Sidelinger, Sr. Warren was born and raised in Newcastle. He graduated from Lincoln Academy and went on to serve his country in the United States Army.
Warren worked for several years at Midas Muffler in Augusta and Lewiston.
Warren was a member of Friends and Neighbors ATV Club, Aroostook Valley ATV Club and Lisbon Hardcore Rider's ATV Club. He enjoyed fishing, camping, hunting, 4 wheeling, spending time with family and friends.
He was predeceased by his parents, and a granddaughter Aundria Marie St. Amand. Warren is survived his son Warren Sidelinger III, Brothers Tony and David Sidelinger, sister Barbara Wentworth, daughters Tierra Lawton, Cindy Messer, grandchildren Cassie Ray Lynn Weaver, Christopher Sponslor Jr., Sarah Barrows, cousin Robert Briggs, several nieces and nephews.
Per Warren's wishes there will not be any funeral services.