« Obituaries | Cindy L. Shumate
Cindy L. Shumate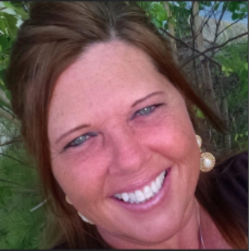 Date of Death: June 5, 2023
Date of Birth: June 17, 1966
Biography:
Cindy L. Shumate, 56, of Lewiston, Maine, passed away unexpectedly on June 5th, 2023. Cindy was born on June 17th, 1966 in Lewiston, Maine. She considered Maine home and also felt strongly connected to her chosen roots in Virginia Beach, Virginia. She attended and graduated from Edward Little High School in Auburn, Maine. She went on to study Business and earned a bachelor's from the University of Phoenix, all while working a full-time job as a single mom. She was a jack of all trades as she had many careers in her lifetime that positively impacted so many.
Cindy lived a life that put the service of others above all else. She was a dedicated daughter, mother, grandmother, and friend. She excelled at propping up her family and friends and supporting them through the many passions and difficulties in their lives. Whether that was a childhood friend through relationships, her family members as they faced obstacles, or taking care of her mother as she grew older, along with her grandchildren. She made it her mission to enrich and improve the lives of others.
Cindy immediately lit up any room she entered and made an impact on so many people. She had an uncanny ability to make you feel like you have known her for years. She loved her friends and family, and filled her home with warmth and kindness. She was a present member of our family for all. Cindy will be remembered as a deeply impactful individual that helped so many. We will miss her greatly.
Cindy was preceded in death by her grandson, Bodie Joseph Toohey, who she now reunites with. She is survived by her mother Muriel Rhyne, daughter and son-in-law Rebecca and Peter Toohey, son Robert Gunter, her granddaughter Paisleigh; Her aunt Rachel Cloutier and uncle Leo Cloutier, cousins Paul and Jessica Gravel and their children Avery and Kendall; her brother Steve Martin and his son Anthony Martin; and a host of other aunts, uncles, cousins, nieces and nephews in Florida, Maine, and Texas.
There will be a celebration of life from 3:00 to 6:00 PM on Thursday, June 15th, 2023, at the Hilton Garden Inn Auburn Riverwalk 14 Great Falls Plaza, Auburn, Maine 04210. Please wear colors or something you think would represent Cindy. Please post memories, condolences, photos and/or videos of Cindy on her social media pages or to her daughter's email at rgunt303@gmail.com. We will be creating a memory book to share with her grandchildren.