« Obituaries | Morris Shnur
Morris Shnur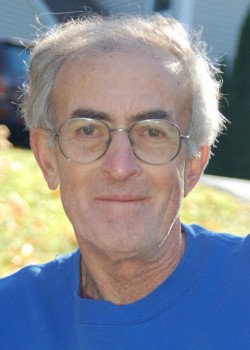 Date of Death: November 19, 2012
Date of Birth: August 24, 1948
Biography:
Sabattus — Morris Shnur, 64, a resident of Sabattus, passed away on Monday, Nov. 19, at his home, with his family by his side.
He was born on August 24, 1948, in Germany. He was the son of Sol Shnur and Anna Goldshcheff. Both of his parents were Holocaust survivors and came to the United States in 1950. Morris became a naturalized US citizen in 1956. He grew up in Patterson, New Jersey and joined the United States Air force in 1965. He served during the Vietnam war in the Philippines and was then stationed in Topsham, Maine, where he met his wife Julia Wood. They were married on November 9, 1968 and have lived most of their lives in the home they built in Sabattus.
Morris was an entrepreneur. He owned many small businesses and finally retired from Velocity Express in Portland as an independent contract delivery driver. He was a busy, highly organized man. He loved his family and had an intense passion for flying. He owned and flew his own plane for over 30 years. He was an avid sports fan and enjoyed watching his favorite teams and his children and grandchildren play as well.
He is survived by his wife, Julia of Sabattus; two daughters, Ann Abbott and husband Larry of Sabattus, Amy Shnur of Lisbon and his son, David of Lewiston. He has 2 grandchildren, Iris and Will Abbott and many special friends.
Morris fought an incredible battle with Crohn's disease for over 30 years and never gave up his fight for life and joy.
Visitation will be held on Saturday, November 24th from 10 am -11 am at East Auburn Baptist Church, with his service following at 11 am. In lieu of flowers, donations may be sent to the Crohn's & Colitis Foundation of America.