« Obituaries | Martha L. Shepard
Martha L. Shepard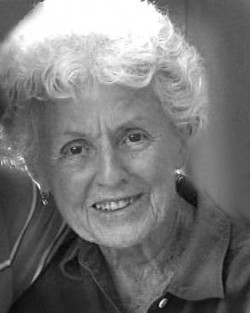 Date of Death: July 3, 2016
Date of Birth: March 1, 1928
Biography:
TOPSHAM - Martha L. Shepard, 88, of Topsham, ME died peacefully on July 3, 2016 of natural causes. She was a long term resident of The Highlands.
Martha was born on March 1, 1928, the daughter of J. Howard and Helen Wiley Loughman.
Martha graduated from Colby College in Waterville, ME. Her many residences included Turkey, Needham MA, Sliver Spring MD, and Boothbay Harbor ME. She was an exceptional homemaker and gardener, as well as being deeply involved in various church and community activities. Over the years she became an accomplished artist, displaying several of her works at showings and exhibits in the Mid-Coast area.
She is survived by her sister Barbara, brother Robert, former husband Barclay, sons Douglas,
Richard, and David; also her daughters-in-law Mary Kay, Catherine, and Amy, as well as many nieces and nephews. She had 9 grandchildren and 17 great grandchildren.
Martha was loved by all and will be sorely missed. In memoriam, she would appreciate any donations in her honor to be sent to Mid Coast Hunger Prevention, 12 Tenney Way, Brunswick, ME 04011.
A Celebration of Life service for family and friends will be held at a later date.