« Obituaries | Alfred M. Sheehy Jr.
Alfred M. Sheehy Jr.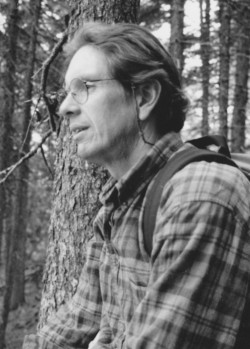 Date of Death: January 16, 2019
Date of Birth: June 13, 1955
Biography:
Alfred M. Sheehy Jr.--Portland--Alfred M. Sheehy Jr., 63, pf Portland died at Gosnell Memorial Hospice Center in Scarborough, Maine of complications from idiopathic pulmonary fibrosis. Al was born on June 13, 1955 at Camp Haugen on the island of Honshu, Japan while his father was serving in the Army. He spent his childhood on Cape Cod. He is survived by his son, Michael Sheehy of Portland, six sisters, Emily Mezzetti of Hyannis, MA; Catherine Crean of Scarsdale, NY; Margaret Buehler of Houston, TX; Elizabeth She3ey of Dennis, MA; Mary Preston of Belmar, NJ; and Megan McFarland of Allen, TX. He will be missed by his five brothers-in-law, and 12 nieces and nephews. He is also survived by a number of dear friends, especially his former spouse and lifelong trusted friend, Susan J. Levine of South Portland. Al graduated from Tabor Academy in 1974, Colby College in 1978, and University of Southern Maine, Muskie School of Public Service in 1993. Prior to his illness, Al was working at the University of New England as the Assistant Director for the Health Informatics Programs. Previously he had worked at Maine Health and the University of Southern Maine, Muskie School. Al';s life was a rich tapestry of friends, family and favorite hobbies. He was an avid fly fisherman, continued to play early morning hockey, loved a good hike, and enjoyed long distance road cycling, finishing many bike rides for charity. He loved music and was a voracious reader. He was a gentle caring man, beloved by many for his calm, kind presence. At his request, a Celebration of Life for Al will be held at a later date. Donations in his memory can be made to the charity of your choice, Lucky Pup Rescue in Kennebunkport, ME or Gosnell Memorial Hospice House in Scarborough, ME.